Rise & Reef – 9am to 12pm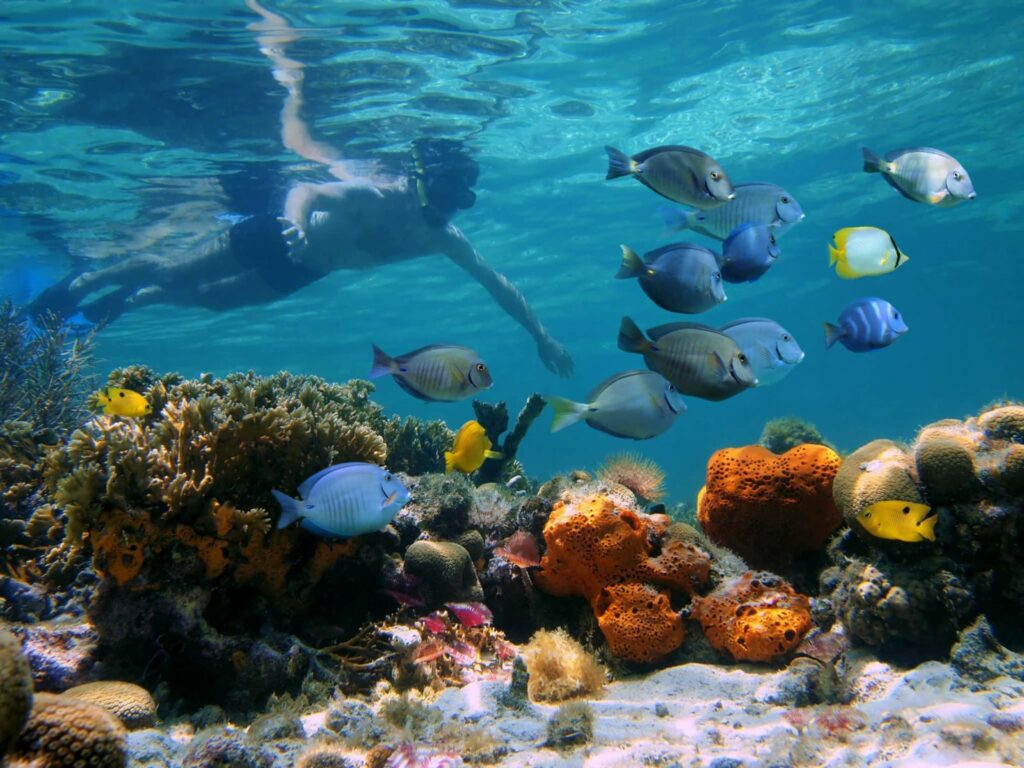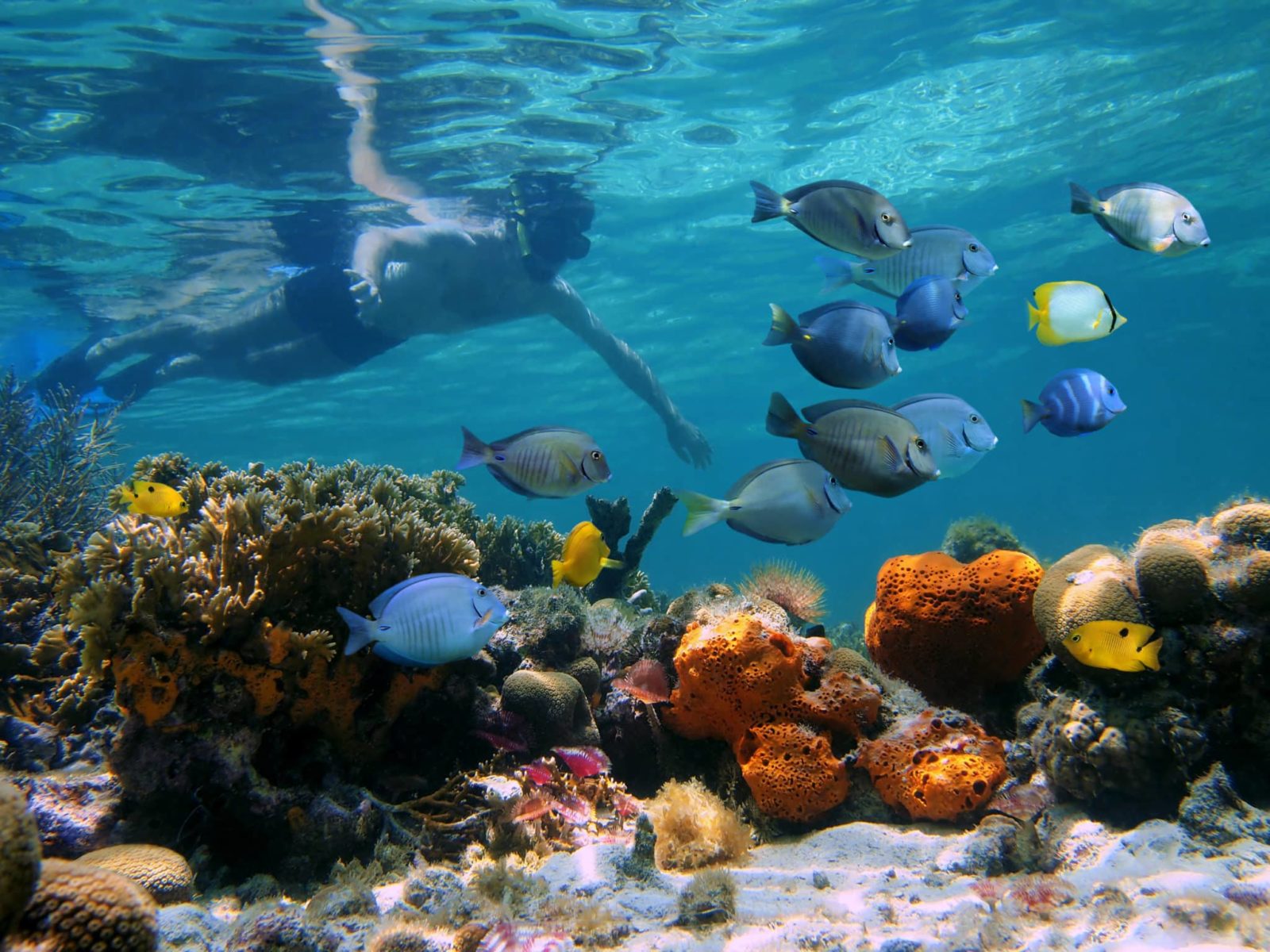 Rise early and receive a morning discount as well as a nice breakfast as we sail out to the reef. Swim with the marine life as they awake. This trip includes breakfast, draft beer & unlimited mimosas! Drinks are served as soon as our guests are done snorkeling. Please check in 40 minutes prior to departure.
Departs from 201 Williams St, Key West, FL 33040
Adult : $40.95, Youth (6-12): $22.95, Under 5 : Free
Frequently Asked Questions
Where do you go and how long does it take to get there?
Our captains make sure to take our guests to the best reef locations. We have been snorkeling for a long time in Key West and our captains study the time of year, current, weather patterns, and much more to ensure our trips go to the best snorkeling location each and every day. Some of our popular reef locations are Sand Key Light House, Eastern Dry Rocks, and a few other secret locations
Depending on the reef location our sail out to the reef can take up to 40 minutes. Our brand new snorkeling catamaran is not only Key West's newest but the fastest as well. Beating all other boats out to ensure we get the best spot as well as ensuring our guests the most time in the water.
COVID Policies
Each vessel will be cleaned and sanitized before each trip.
All snorkel gear will be disinfected after each use.
All frequently touched items around our vessel and facility will be sanitized as well
Wellness checks will be performed for guests and team members alike
We will be checking temperatures of our team and guests alike. Guests with temperatures equal to or above 100.4 F will not be allowed on the trip.
Our team will be wearing face masks
We ask that while in line for check in and other common areas guests wear masks as well
We will be practicing social distancing throughout the check in and tour process
We will be reducing capacity on this trip to accommodate proper social distancing
Hand sanitizer will be available throughout the boat and facility
What times do you offer snorkeling trips?
We run daily snorkeling trips at 9 am and 1 pm and a sunset snorkeling cruise which varies throughout the year as the time of the sunset changes seasonally.
What type of boat is this trip on?
Introducing The "Sandie Cat"
The Sandie Cat is a custom 65 foot Gold Coast luxury yacht that is coast guard regulated for 149 passengers and is fully equipped and includes;
Key West's newest snorkel cat
3 decks for optimum comfort
Full on-board bar
2 above deck modern bathrooms
Top sundeck with plenty of seating and standing room
State of the art safety equipment
Our crew consists of 1 master captain and 2-3 crew members
Do I need to know how to swim?
Knowing how to swim is highly recommended. We do provide various life jackets and BC vests to accommodate all levels of swimming experience. Additionally, we have swim noodles our snorkelers can use for additional comfort.
How do we get in and out of the water?
We have a large ladder the crew will deploy into the water. It makes it really easy to get in and out. The boat also has a platform at the back of the boat which allows for easy access in and out of the water. For those who are looking for a little more action-packed entry, we have multiple spots that you can jump in from as well as a water slide at the back of the boat.
Where will we snorkel?
Our Captain will travel to the best reef location based on weather conditions and visibility. We often snorkel at the Sand Key Lighthouse, Rock Key, Western and Eastern dry rocks.
Is there parking?
There is a city-operated parking lot on Caroline St for around $4 an hour as well as metered street parking and a nearby garage on James and Grinnel Street.
What is the cancelation policy for weather?
Our captains assess the weather on the day of the scheduled activity. If they determine that the trip will be unsafe, the trip will be postponed or canceled. We will immediately try to reschedule our guests' activity if possible, but we will issue full refunds if need be.
are you open on Holidays?
Yes, we operate every day, 365 days a year.
Are wetsuits provided?
They are not provided as a part of the ticket price, however, we do have wetsuits available for rent for $20 a suit.
Where is the check-in location?
Guests check into our office along the Historic Seaport Pier at 201 William St, Key West, FL 33040 right next door to the Waterfront Brewing Company and The Marker Hotel.
Is there any food on this trip?
The 9 am snorkel menu currently consists of Fresh Juices, Assortment of Muffins, Fresh Fruit, Assortment of Cereals.
What food and beverages are provided on the snorkeling trips?
The Rise and Reef snorkel includes a light breakfast along with mimosas once guests are done snorkeling. The Dip and Sip will have an open well bar once guests are finished snorkeling.
What do I need to bring with us snorkeling?
We will provide all of the snorkeling equipment, but you should bring a valid ID and the same credit card you used to reserve your tickets. Also, bring towels, sunscreen, and bathing suits.